If imitation the highest form of flattery, I freely admit I am trying to flatter many, many musicians.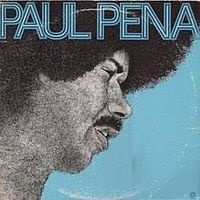 I was blown away the first time I heard blind blues guitarist Paul Pena play. I was a teenager, and his band had just performed at my high school coffeehouse. I knew I had to learn how to play guitar the way he did. 
A sophomore without a driver's license, I rode the bus every week for nine months from my house to Clark University, where Paul was a student, so that I could take lessons from him. 
Learning from Paul was an exercise in listening and memorization: Cassette tape recorders didn't exist back then – reel-to-reel recorders were the only option and there was no way I could schlep one of those beasts and my Harmony Sovereign guitar to and from Paul's place every week.  In order to memorize what Paul had just shown me each week, I spoke to no one as I replayed the mental tape over and over during the 90-minute ride home. (Anyone who knows me well knows how hard that was!) 
Somehow, the system worked. Paul had a style of rhythmic playing that had to do with how he hit the guitar strings and the guitar. "People are going to think you're me," he told me the first time I reproduced it during a lesson. We both laughed. 
Paul left Clark University, signed with Capitol Records and became a touring musician – a life I had dreamed about. He went on to write the song "Jet Airliner," made famous by the Steve Miller Band, and we lost touch with each other.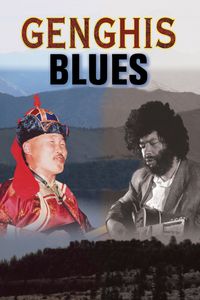 Forty years later, watching "Genghis Blues" prompted me to get back in touch. The movie documents how Paul, now living in San Francisco and burdened by health problems, taught himself throatsinging by listening to shortwave radio and wound up traveling to Tuva, a remote area of Russia, to perform along with some of the world's greatest performers of the genre. 
I wrote to the creators of the movie, who passed my email onto Paul.  Paul remembered me as a student and we sent email to one another on occasion. I sent Paul my recordings.  He did an East Coast at one point, but I was busy and promised myself I would catch up with him next time he was in the area. 
There wasn't a next time. Paul passed a short time after that tour.  His passing reminded me to take advantage of every opportunity to see people, because those opportunities are not limitless. 
He also taught me this: Always listen. Use your ears. Watch how someone plays. Keep trying. Don't pick up where you left off; pick up where you should be. Try something different if one way of playing isn't working for you and your instrument because it is the sound that matters.  
It took me longer to understand that no matter how I try to imitate Paul Pena, or Mississippi John Hurt or Eric Schoenberg or Pierre Bensusan or Duck Baker or Michael Cooney or Pete Seeger or any of the guitarists I admire and listen to, a little bit of me will always come through.  I come through in the music I choose to learn or perform or record. I come through because no matter how much I think I want to perform and sound like someone else, I will sound like me. 
But that won't stop me from trying to be a good imitator.