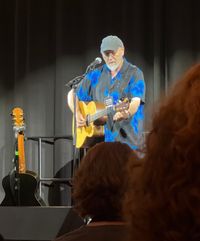 A few months ago while googling I stumbled on a music camp, featuring Richard Thompson, called Frets and Refrains.  Two of the counselors at the camp were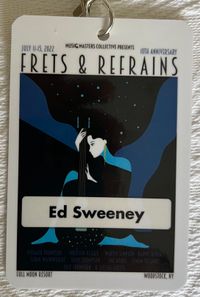 Martin Simpson and Happy Traum – guitarists I always wanted to hear in person.  
It had been over forty-five years since I attended a music camp as a camper, so this July I became a camper at Frets and Refrains. 
I arrived and quickly realized that most of the campers had been to Frets and Refrains every year for several years. They had a strong existing community and musical bond with each other. I was the new kid and had to figure out how to fit in. What did I do? I decided to be present with everyone. Being present is more than being physically in a space. It is being curious. 
I believe that one aspect of learning is building trust with new people. It doesn't matter if you are teaching or learning – you must have trust.  Learning (and teaching) starts with a willingness to build new relationships. Learning is to find joy in the company of strangers. 
Finally, learning is listening.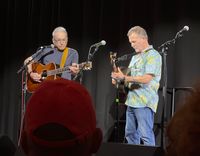 Initially I learned to play guitar from someone who was blind. Later I learned guitar and banjo from other teachers. Each teacher was different.   
I started teaching guitar and banjo in the late 70s. I feel bad for the students I had in the beginning. I don't think I was a very good teacher then. It took me years to understand that I hear, process, and learn music my way. I had to accept that my students hear, process, and learn music their way. As their teacher I had to find a common language that would bridge our differences.  My personal approach was not their approach. I had to respect those differences in order to each someone in a way that enabled them to learn. In return I was able to learn more about myself and the music I perform. 
At Frets and Refrains I found inspiration and joy by listening to new voices and meeting new people.