I like to think I know what I am doing. I want to believe I can manifest my artistic future. Yet experience has taught me that I always wind up in a different place than where I thought I would be. This turns out to be a good thing. 
In 1991 I recorded and released a CD of instrumental versions of Traditional American Music. 
This past September - three decades after the CD was released - a Disney fan wrote to ask if I knew my recording of The Battle Cry of Freedom had been released by Walt Disney Records in 2005 as part of the six CD set 50th Anniversary, A Musical History of Disneyland (Disc 3 Track #1)? And did I know my instrumental versions of The Battle Cry of Freedom and the Year of Jubilo were played in Disneyland from 1992 until 2012. And did I know how many of my instrumental versions of traditional American music are being played in Disneyland Paris?
This info c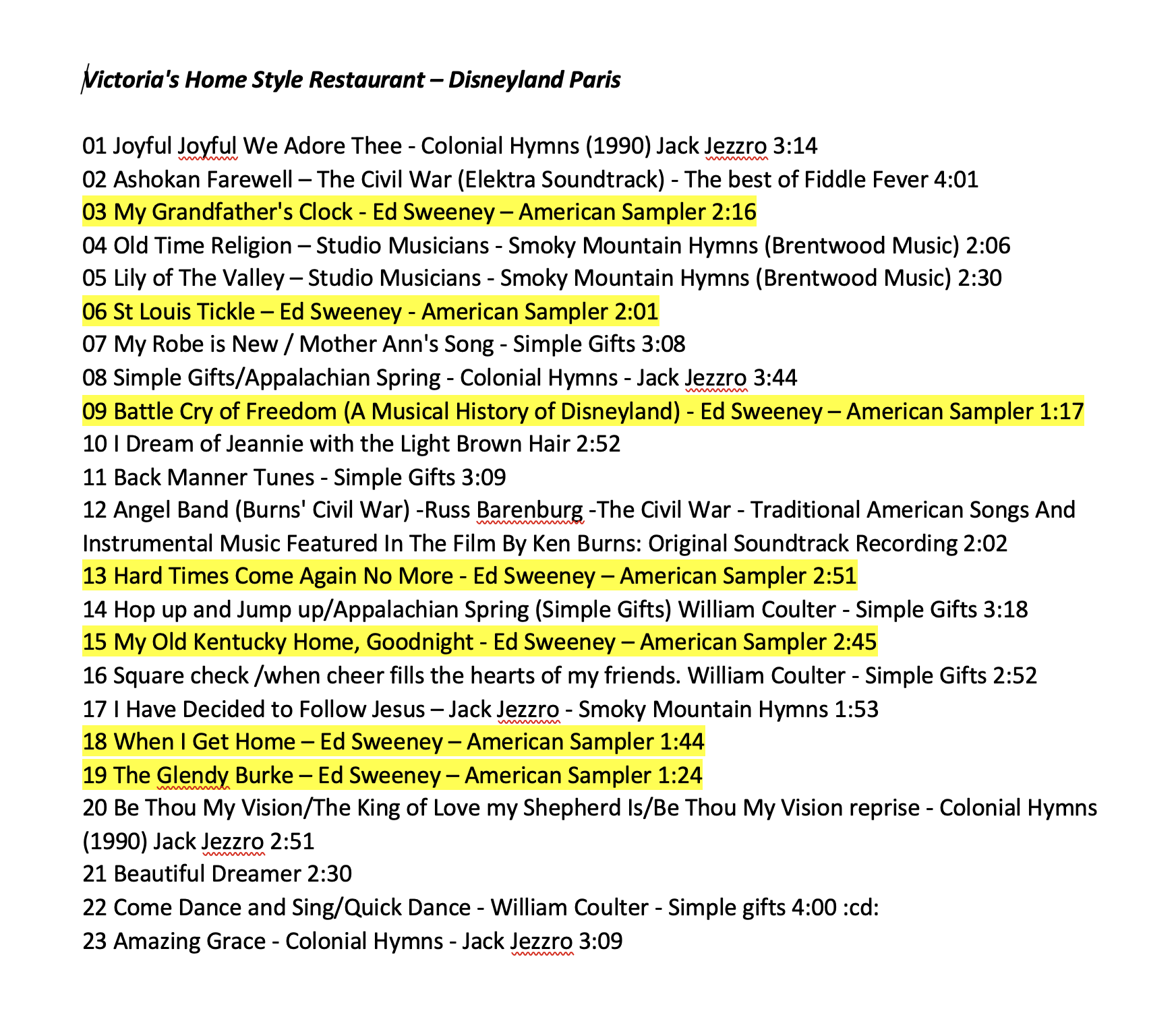 aught me by surprise. I am a Disney fan. I never dreamed that my work would become part of the musical fabric and history of Disneyland. That wasn't my intention. It just happened.  
This is cool from my point of view. On a certain level my musicianship and artistry have been heard by millions of people all over the world, but not exactly in the way I envisioned. My playing was in the background. Almost no one knows it was me playing.  But I have been heard. 
After receiving the email, I thought I should buy a copy of the 6 CD set to have for my collection.  The 50th Anniversary Set, released in 2005, is out of print.  So, I went online. Prices for the set ranged from $300 to $1,200 which surprised me and is out of my price range. 
That is when I realized I have lived long enough to have become a collectable. Not just any collectable, a Disney Collectable (or at least part of one).
Becoming a Disney Collectible was not part of my artistic plan. It's not what I envisioned or expected as artistic success over the past four decades.   
What is artistic success and how do you achieve it? Is it fame and touring and reviews? Sure, and sometimes success arrives in ways you never expected. And that's ok.